ROOTS IN INDIANA. BRANCHES EVERYWHERE.
We're headquartered in Indianapolis, Indiana, with locations strategically spread across the country. We have a particularly strong presence in the Midwest, the Carolinas and southwestern Florida. Services vary from state to state and client to client. In Michigan, for example, we manage a large corporate campus, while in Florida we support a multitude of HOAs. In several other states, we maintain military bases.
Over the years, we've become experts at single-site mobilization. That means deploying resources to get a site in a new state up and running quickly for a customer—in locations as remote as Alaska. In fact, we can do it any place you can think of, even if it's thousands of miles away. That level of national coverage also means a smooth transition from a prior landscaper, expert services, effective communication and partnerships.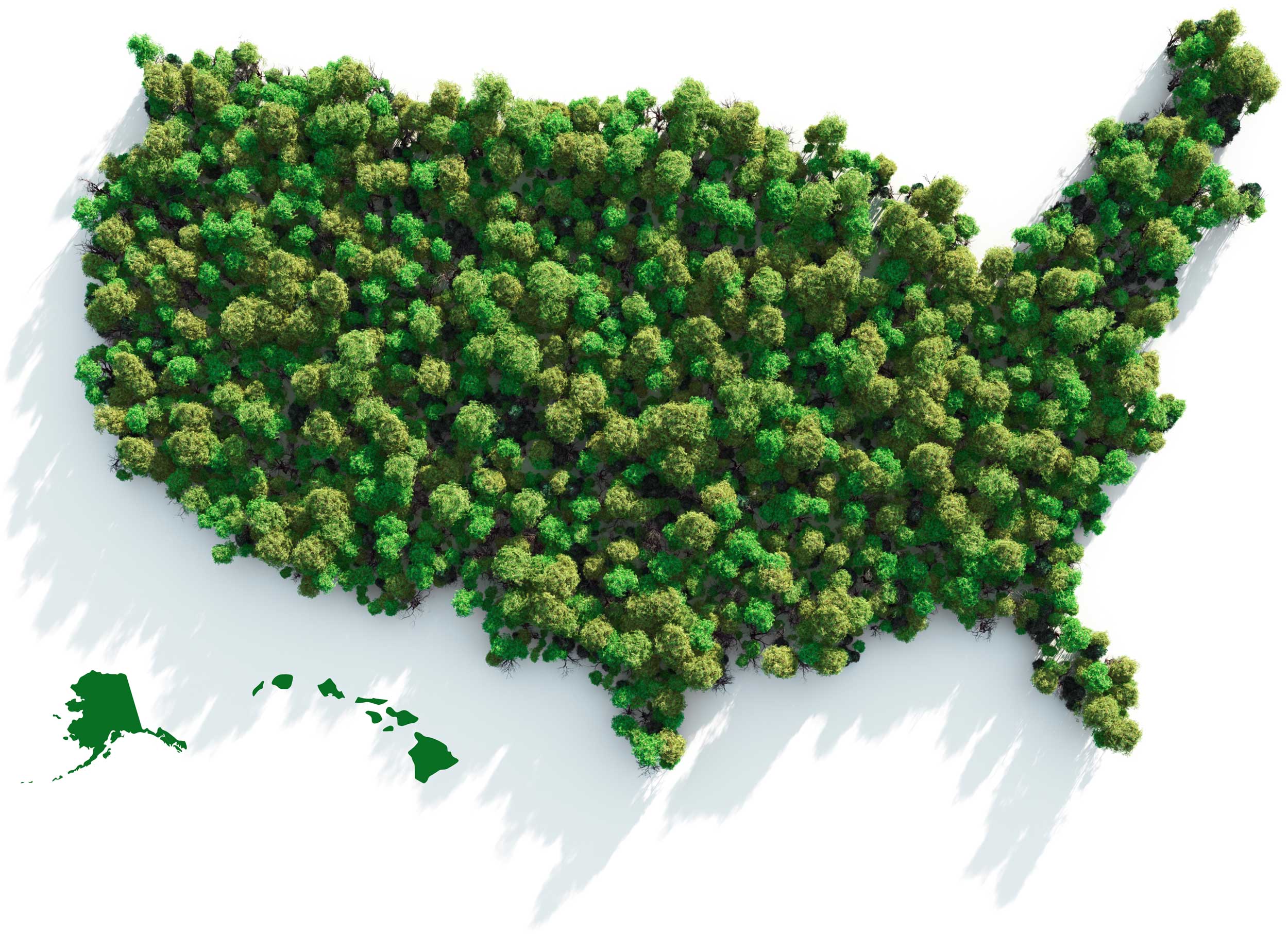 INDIANA
Fishers
Indianapolis
FLORIDA
Naples
Fort Myers
North Port
Riverview
KENTUCKY
Fort Knox
Fort Campbell
TEXAS
Fort Hood
Fort Bliss
GEORGIA
Fort Benning
CALIFORNIA
Vandenburg AFB
MICHIGAN
Midland
NEW YORK
Felts Mills
MISSOURI
Fort Leonard Wood
NORTH CAROLINA
Jacksonville
Wilmington
SOUTH CAROLINA
Longs
Beaufort
ALASKA
Fairbanks
HAWAII
Honolulu