THE MAINSCAPE STORY
Mainscape, founded in 1980, has grown into one of the leading landscape management companies in America. For over 15 years, Mainscape has consistently ranked in the Top 100 Companies by Lawn and Landscape. The company's strengths and successes are centered on partnering with the customer to provide the highest standard of customer satisfaction.
Mainscape started as a campus ministry project in the 1980s by David Mazanowski. He was a student at Ball State University in Muncie, Indiana. It was summer break, and he needed something to do. That's when he started cutting lawns. And that's how he got into the business.
After about 20 years of hard work and respectable growth, David felt like it was time to recruit fresh ideas and talent from inside and outside the industry to take Mainscape to the next level. His strategy paid off, fueling the explosive growth we've experienced over the last 10-15 years, taking us from about 8 million dollars in annual revenue to 75-million. Today, we're the largest privately held landscape maintenance and snow removal services company in the United States. Nationwide, we have about 1,100 employees maintaining more than 35,000 homes and multi- family units for HOAs, as well as large corporate campuses and military bases.
To deliver the highest quality landscaping services, Mainscape recruits and hires nationally respected leaders in their fields of agronomy, horticulture and irrigation management. Mainscape's corporate managers have over 200 years of combined industry experience. Through superior knowledge and technology, our talented industry experts work together to stay on the cutting edge of scientific advancements in landscaping, water, science and communication services.
Mainscape is big enough to serve you, yet small enough to know you! By believing in small business values, Mainscape strives to create long-term, successful partnerships with our customers.
At Mainscape, We Live By Our Mission
"Building Relationships and Empowering People"
Every day, we are committed to expressing our mission through four core values: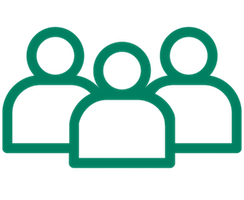 Empowering people.
We recruit and develop the unique talents of our team members so that they take ownership and take care of our customers like it's their own business. We promote from within whenever possible, because it helps us keep experienced staff who embody our mission and values. For example, our current vice president of the Florida region started in the field, managed his own site for 15 years and continued being promoted from within before taking his current role. This model creates continuity for ourselves and, most importantly, our customers.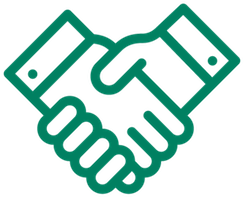 Building partnerships.
Our long-term relationships are built by empowered employees who respond to our customers' needs and act appropriately. We consider ourselves a part of your team.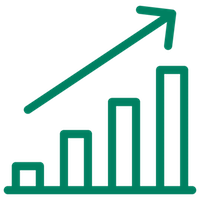 Embracing growth.
Growing companies are good companies. Employees grow by taking on new responsibilities, learning new skills and achieving new certifications. When our employees feel satisfied and appreciated, they excel at their trade, which results in the success and happiness of our customers.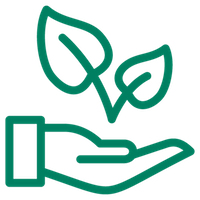 Promoting stewardship.
We conduct business in a responsible manner and focus on the future, not the short-term. From profits to the environment, we care about sustainability.
"The crew members we have in our neighborhood taking care of our landscaping are so caring and nice. Dave, Larry and John are very supportive and address the needs we have for our property."
"Someone contacted the Drivers Alert Program about Jalen Moore's driving: "Caller claims driver was doing a good job, maintaining posted speed, a safe and professional driver."