Become part of our team of professionals who share ideas and value best practices from both within and outside our industry.
At Mainscape, our focus is creating great landscape experiences. By consistently exceeding client expectations, we foster an atmosphere allowing all employees to feel a genuine sense of accomplishment. Success and company growth exist because of the work and dedication of our people.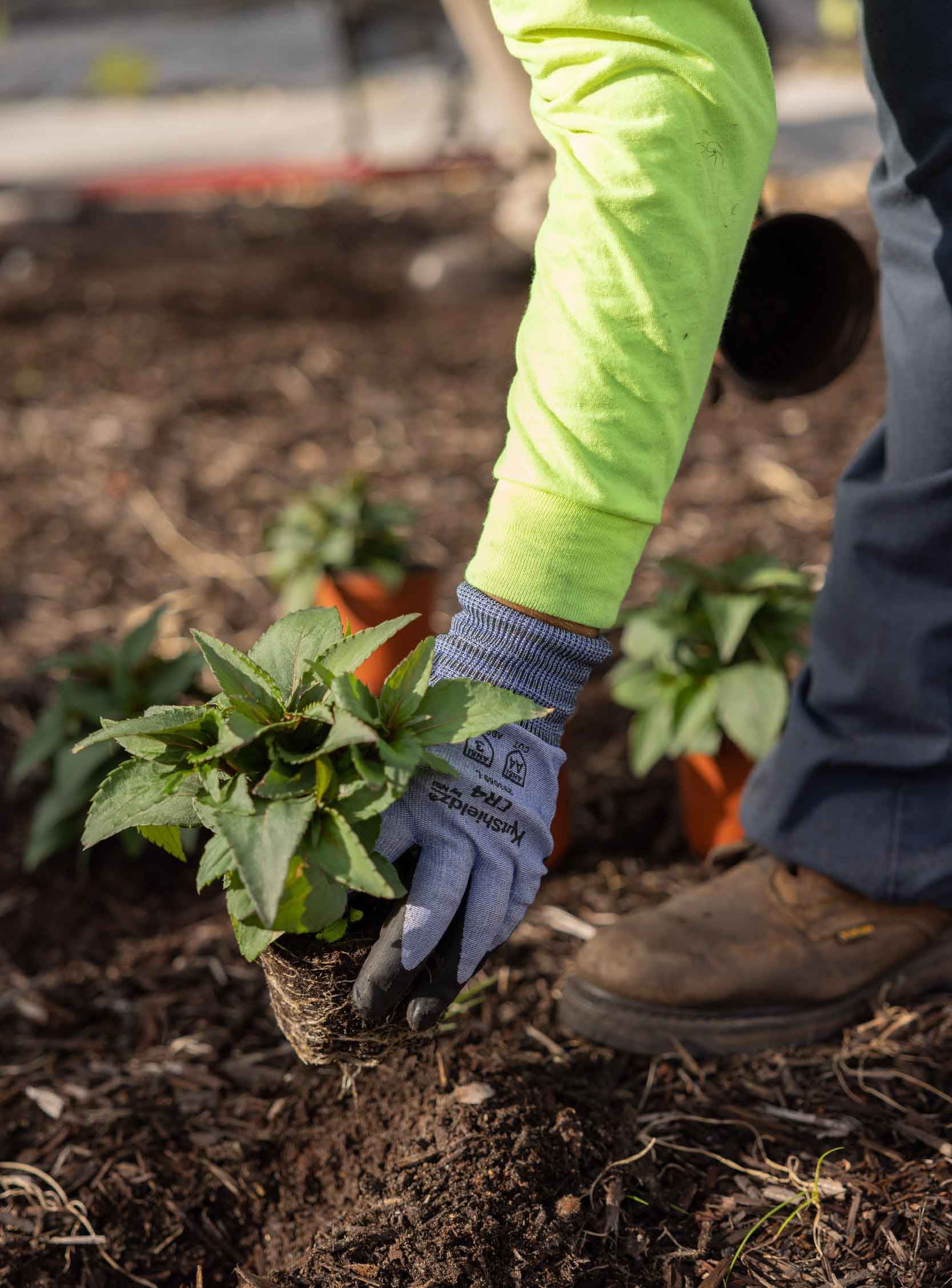 We encourage our employees to embrace a work-life balance, ensuring they fully enjoy their jobs as well as the quality of their personal lives.
Mainscape focuses on employees' personal and professional development by promoting from within and emphasizing teamwork. Recognizing their efforts to our overall mission helps inspire ongoing performance and pride in a job well done.
Health: Medical, prescription, dental and vision coverage for you and your family
Wellness: Talk to Your Doc, a program focused on preventive care and wellness. Premium discounts and wellness bucks for participating are offered
Paid Time Off (PTO): Can be used for vacation, personal time, personal illness or time off to care for dependents
Retirement: 401(k) savings plan for all full-time employees after one year of service
Life Insurance: Voluntary life insurance and supplemental insurance coverage to meet all personal needs
Wellbeing: Our WorkLifeMatters Employee Assistance Program offers services to promote wellbeing and enhance quality of life. Support and guidance are available for assistance with health, family, legal and financial issues
College Tuition: Enroll in the Guardian Dental plan and earn Tuition Reward to pay up to one year's tuition at over 330 private colleges and universities
Paid Holidays: For time with family and friends
Learn about accessibility requirements for MRFs | Learn requirements for machine-readable files (MRFs)